RSP Nutrition
AminoLean Energy Formula
Aminos + Energy + Weight Management*
Anytime Aminos with Natural Energy designed to Build Muscle and Burn Fat*
Product Overview
Essential Amino Acids to support lean muscle recovery*
BCAAs to help build lean muscle*
L-Carnitine can help reduce the effects of Delayed Onset Muscle Soreness*
Natural Caffeine from Green Tea & Green Coffee extract to increase energy & enhance focus*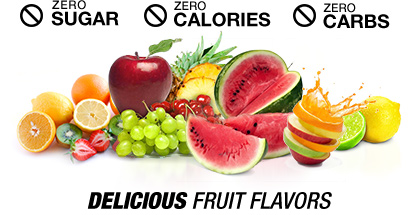 Amino Lean energy formula gives you the energy and nutritional value you need to build muscle and burn fat.* You can take AminoLean any time on both training and non-training days for energy, weight management, and muscle recovery.* The comprehensive Amino Acid blend contains BCAAs and essential amino acids to help build and sustain lean muscle.* The Natural Energy and Focus Blend contains ingredients from trusted sources such as green tea and Theobromine that boost energy and support mental focus.*
The end result is a great tasting, easy-to-mix, healthy supplement that you can take any time to build muscle and burn fat.* Use AminoLean Energy Formula to take your daily performance to a new level and achieve a lean, muscular physique.*
Ratings & Reviews
on sale
30 Servings
CA$0.86 Per Serving
70 Servings
CA$0.68 Per Serving
What's in RSP Nutrition AminoLean Energy Formula
Serving Size: Two Scoops (7.8g)

Servings Per Container: 30

Amount Per Serving

% Daily Value

Amino Acid Blend

5,000

mg

**

L-Taurine, Beta Alanine (CarnoSyn®), L-Leucine, L-Isoleucine, L-Valine, L-Glutamine, L-Citrulline, L-Arginine, L-Tyrosine, L-Histidine, L-Lysine Hydrochloride, L-Phenylalanine, L-Threonine, L-Methionine

Fat Loss Blend

1,500

mg

**

Conjugated Linoleic Acid Powder, L-Carnitine L-Tartrate, Green Tea Extract (Camellia Sinensis)(Leaf)(Standardized for 50% EGCG), Green Coffee Extract (Bean)

Natural Energy and Focus Blend***

130

mg

**

Caffeine (from green tea), Theobromine

* Percent Daily Values are based on a 2,000 calorie diet.

** Daily Value not established.

Other Ingredients:

Citric Acid

, Natural & Artificial Flavors

, Silicon Dioxide

, Sucralose

, Gum Blend (Cellulose Gum

, Xanthan Gum

, Carrageenan)

, Malic Acid

, Acesulfame Potassium

, Calcium Silicate

, Red #40

, Blue #1.

*** Total Caffeine from all sources is equal to 125mg per serving.
Directions For AminoLean Energy Formula:
Mix two scoops of AminoLean™ in 8-10 fl oz of cold water. For best results use in conjunction with a reduced calorie diet and exercise program. Store at room temperature.
Recommended use: Take 2 scoops anytime throughout the day. Recommended to take a lower dosage in the evenings and higher dosage in the morning and on training days.**
**Do not exceed more than 8 scoops in any 24 hour period. Do not exceed 6 scoops in any 4 hour period. Use on both training and non-training days. Make sure to test your caffeine tolerance before taking the maximum dosage.
***Total Caffeine from all sources is equal to 125mg per serving.
Warnings: Consult your physician before using this product if you're taking any medication or under a physician care for a medical condition. Not for use by those under the age of 18, women that are pregnant, trying to get pregnant, or nursing, or those that are sensitive to caffeine and beta-alanine.do not consume caffeine from other sources while taking this product as too much caffeine may cause nervousness irritability, sleeplessness and occasionally rapid heart beat. IF YOU HAVE ANY HEALTH CONDITIONS, ARE PREGNANT, BREAST FEEDING OR TAKING MEDICATION, ASK A PHYSICIAN BEFORE USE. KEEP OUT OF REACH OF SMALL CHILDREN. PHENYLIKETONURICS: CONTAINS PHENYLALANINE. NO ASPARTAME.
* These statements have not been evaluated by the Food and Drug Administration. This product is not intended to diagnose, treat, cure, or prevent any disease.
---