MuscleTech
MuscleTech 100% Mass Gainer - Premium Weight Gainer
Nutrient-dense muscle fuel for results*
Enhance muscle, strength, and performance*
Product Overview
Are you a hard gainer? Whether you've struggled with adding size or you want to break through your plateaus, we've got your back. Our 100% Mass Gainer is packed with high-quality protein and mass-producing calories, plus muscle-fueling creatine, a proven anabolic driver for faster mass and strength gains.* This superior formula with proven muscle building ingredients will help you get bigger and stronger – faster than you ever imagined.*
Product Benefits
Increase protein synthesis*
Maximize strength potential today*
Reach musclebuilding milestones*
Nutrient-dense muscle fuel*
Enhance muscle, strength, and performance*
Superior mass gains*
All killer, no filler – no underdosed ingredients
Key Ingredients
Bulk up! Specially formulated for performance athletes looking to increase their dietary protein, carbohydrate, and overall calorie intake, 100% Mass Gainer is a premium weight gainer for increased size and strength.*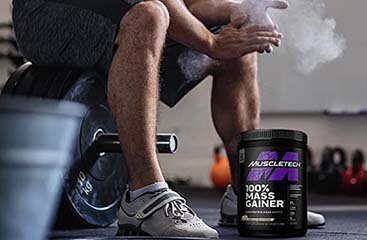 Supports Your Goals
With 100% Mass Gainer, you'll reach muscle building milestones more efficiently.* The high-quality protein and easily digestible carbs can deliver 1,500 clean calories when mixed with 2 cups of skim milk.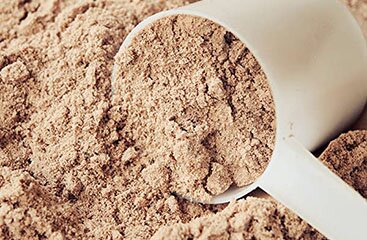 Good to know
Each serving supplies over 6g of L-leucine and more than 13g of BCAAs when mixed with 2 cups of skim milk – important nutrients for increasing muscle protein synthesis after a workout. They're as critical as it gets for improving recovery and lean muscle.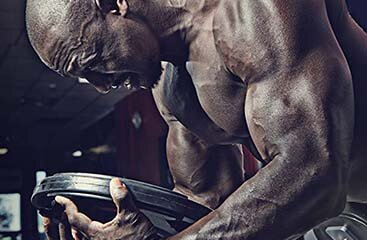 About the Brand
For over two decades, the MuscleTech® brand has launched industry-defining product innovations that have helped fitness enthusiasts and athletes achieve their goals. With cutting-edge formulas engineered by an elite team of researchers, MuscleTech® continues to provide the most premium supplements in the world to support a healthy lifestyle. MuscleTech® comes from America's #1 selling sports supplement company, and with distribution in over 140 countries, is one of the most prominent sports nutrition brands worldwide.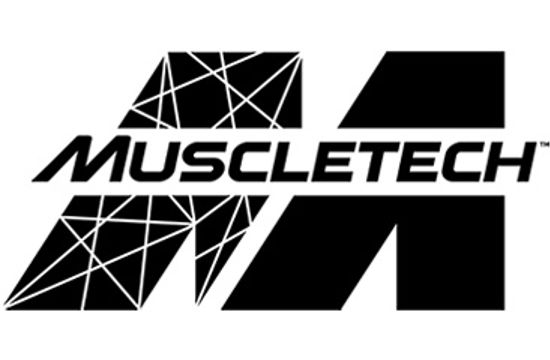 Ratings & Reviews
What's in MuscleTech 100% Mass Gainer - Premium Weight Gainer
SUPPLEMENT FACTS

Serving Size: 6 Scoops (359g)

Servings Per Container: Approx. 7

Amount Per Serving

% DV

Calories

1,330

Total Fat

4.5 g

6%*

Saturated Fat

2.5 g

13%*

Cholesterol

120 mg

40%

Total Carbohydrate

280 g

102%*

Dietary Fiber

2 g

7%*

Total Sugars

15 g

†

Includes Added Sugars

10 g

20%*

Protein

44 g

88%*

Calcium

650 mg

50%

Iron

2.1 mg

12%

Sodium

540 mg

23%

Potassium

460 mg

10%

L-glutamine and glutamine precursor (as whey protein, L-glutamine)

7.5 g

†

Creatine Monohydrate

5 g

†

L-Leucine (as whey protein, L-leucine)

4.6 g

†

L-Valine (as whey protein, L-valine)

2.5 g

†

L-Isoleucine (as Whey Protein, L-Isoleucine)

2.4 g

†

* Percent Daily Values are based on a 2,000 calorie diet

† Daily Value (DV) not established.

Ingredients:

Complex Carb Blend

(Maltodextrin,

ModCarb® (Oat Bran, Quinoa, Buckwheat, Millet),

Isomaltulose)

, Protein Blend

(Whey Protein Concentrate,

Calcium Caseinate,

Whey Protein Isolate 97%,

Whey Protein Isolate,

Hydrolyzed Whey Protein Isolate)

, Natural And Artificial Flavor

, Cocoa Extender

(Carob Powder,

Coconut Oil,

Corn Syrup Solids,

Sodium Caseinate,

Mono and Diglycerides,

Dipotassium Phosphate,

Silicon Dioxide,

Natural Flavor)

, Cocoa (Processed with Alkali)

, Calcium Carbonate

, Gum Blend

(Cellulose Gum,

Xanthan Gum,

Carrageenan)

, Soy or Sunflower Lecithin

, Salt

, Enzyplex (Amylase, Papain)

, Acesulfame Potassium

, Sucralose

, Medium Chain Triglycerides

Contains milk, soy and coconut ingredients. Processed in a facility that also processes egg, wheat, peanut, tree nut, fish and shellfish ingredients.
Directions For 100% Mass Gainer - Premium Weight Gainer:
Mix 1 serving (6 scoops) with 2 cups (16 oz.) of cold water or skim milk.
For best results, mix in a blender.
For accelerated weight gain results:
Drink 1 serving every day between meals. On days when you're working out, drink your serving immediately after your workout.
For maximum weight gain results:
Drink 2 servings every day. On workout days, drink 1 serving between meals and the other immediately after your workout. On non-workout days, drink 1 serving right when you wake up in the morning and the other serving between meals. Mix each serving with 16 oz. of skim milk. Maintain an adequate state of hydration during use.
Warnings: For adult use only. Do not use if pregnant or nursing. Consult a medical doctor before use if you have a medical condition and before starting a diet or exercise program. KEEP OUT OF REACH OF CHILDREN.
* These statements have not been evaluated by the Food and Drug Administration. This product is not intended to diagnose, treat, cure, or prevent any disease.
---