Kaged Muscle
Pre-Kaged Stimulant-Free Pre Workout
, 20 Servings Fruit Punch
Supercharge your Energy and Support Enhanced Workout Performance without the Caffeine Jitters*
Turn Up Your Workout Intensity and Improve Performance with a Stim Free Workout Primer*
Product Overview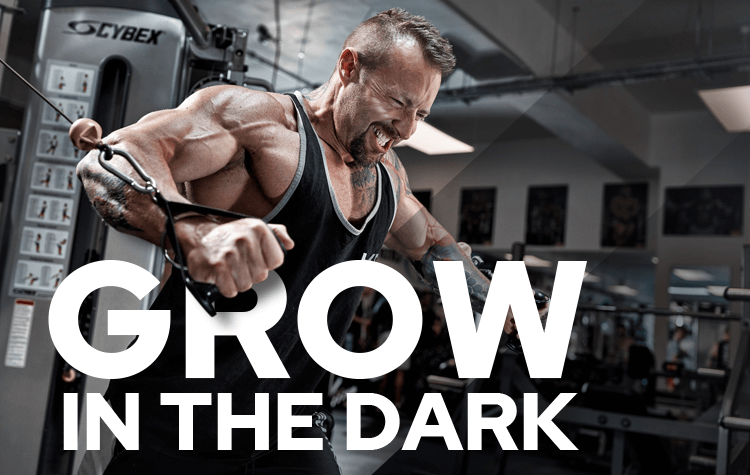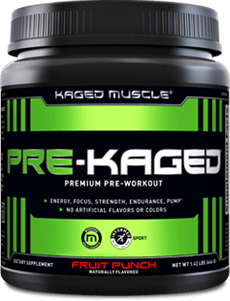 NEW!

PRE-KAGED®
STIMULANT FREE

The Perfect Pre-Workout for Evening & Late-Night Training
TRAIN HARDER, LONGER
& STRONGER ANY TIME OF DAY
Now you can train harder and longer at any time of the day with PRE-KAGED® Stimulant Free. This award-winning pre-workout brand delivers a never-before-seen combination of premium, patented ingredients, phytonutrients, and muscle-building compounds to deliver a clean and controlled training experience without keeping you up at night.
TRIGGERS BIGGER, LONGER-
LASTING MUSCLE PUMPS*
Every serving of PRE-KAGED Stimulant Free delivers a massive 6.5g dose of pure fermented L-citrulline. This scientifically superior vasodilator helps drive nutrient rich blood and oxygen deep into your muscles for dense, hard muscle pumps.*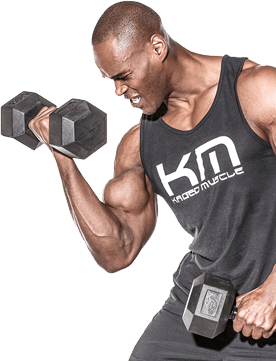 PRE-KAGED also includes Spectra™, a proprietary blend of 29 fruit and veggie superfoods that not only provides important antioxidants, but it also supports nitric oxide production.*
FORMULATED TO INCREASE MUSCLE,
STRENGTH & PERFORMANCE*
PRE-KAGED is an award-winning pre-workout brand that delivers a unique combination of patented ingredients, scientifically tested to deliver increases in muscle size, strength, and athletic performance.*
BetaPower ®
Betaine Anhydrous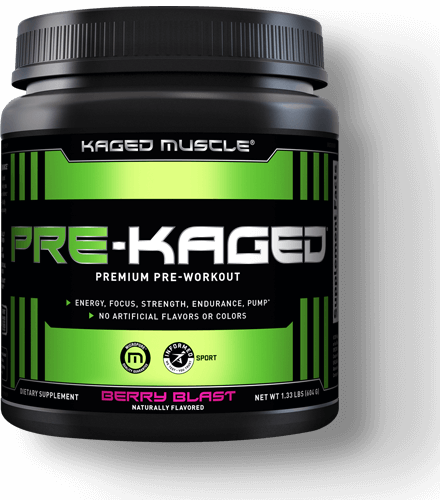 THE INDUSTRY'S LARGEST,
MOST FULLY DOSED SCOOP
Featuring max dose ingredients and a massive 32g per serving, just one scoop does it all: increased muscle and strength, massive pumps, improved endurance, and more. It's refreshing, tastes absolutely amazing, and contains no artificial colours, flavors, dyes, or banned substances.
CLEAN, REFRESHING
& GREAT TASTING
PRE-KAGED Stimulant Free is refreshing,
delicious, and naturally flavored.
MULTI AWARD-WINNING,
5-STAR PRE-WORKOUT
PRE-KAGED is one of the highest-rated and most-awarded pre-workout supplement brands in history because it's a clean formula made with premium, patented, and scientifically tested ingredients, and the training experience is simply unmatched.
9.3/10

WHY CUSTOMERS LOVE PRE-KAGED®

10/10
I recently purchased the new PRE-KAGED Fruit Punch to go along with my IN-KAGED intra-workout, and i will say: "Mother of all Pumps" that stuff is legit good. Definitely a must try!

10/10
I will probably never use another pre-workout again. There's nothing more I need, I get the energy and pumps that I need. Nothing more, nothing less. I'm KAGED MUSCLE all the way.

10/10
I only use KAGED MUSCLE supplements now because of the quality. Knowing what I'm putting in my body and having it be naturally flavored is exactly what I was looking for. PRE-KAGED works. Not a jittery energy, but a solid steady energy with absolutely no crash, good pump, and easy on the stomach. I recommend this to anyone I talk to about working out and supplements.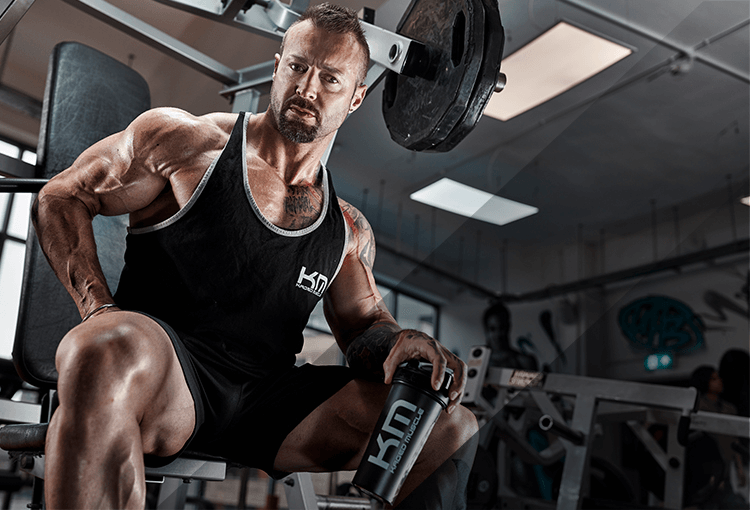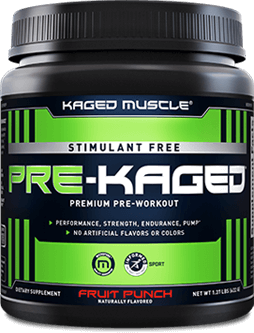 THE KAGED MUSCLE DIFFERENCE
We choose to use patented, gold-standard ingredients that often cost up to 10x more than their generic knock-offs because they're cleaner, they're backed by science, and they're just better for you. Think of us as healthy meets hardcore.
Kaged Muscle is a health-forward brand, and our supplements are formulated for performance-minded men and women who not only want real results, but also want clean products that provide incredible value for their money.
CRUSH
WORKOUTS
DAY OR NIGHT
PRE-KAGED Stimulant Free will help you lift heavier, push longer, and crush workouts day or night - and the results will shock you.
ORDER TODAY!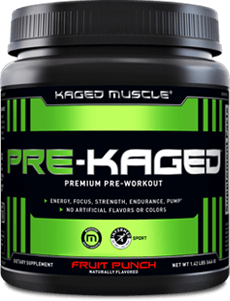 Ratings & Reviews
What's in Kaged Muscle Pre-Kaged Stimulant-Free Pre Workout
20 Servings

Fruit Punch

Serving Size: 31.9 g (approximately 1 scoop)

Servings Per Container: about 20

Amount per serving

% Daily Value

Calories

20

Sodium

85 mg

4%

Total Carbohydrate

3 g

1%

Total Sugars

1 g

Includes 0g of Added Sugars

0%

Niacin (as Niacinamide)

30 mg

185%

Vitamin B6 (as Pyridoxine Hydrochloride)

25 mg

1,470%

Vitamin B12 (as Methylcobalamin)

500 mcg

20,833%

PRO-PUMP™

L-Citrulline (fermented)

6.5 g

‡

MUSCLE FUEL MATRIX (3.5g)

L-Leucine (fermented)

1,750 mg

‡

L-Isoleucine (fermented)

875 mg

‡

L-Valine (fermented)

875 mg

‡

ANABOLIC-ACTIVATOR

L-Leucine (fermented)

3 g

‡

STRENGTH & POWER MATRIX

BetaPower® (Betaine)

2.5 g

‡

CarnoSyn® (Beta-Alanine)

1.6 g

‡

Patented Creatine HCl® (Creatine hydrochloride)

1.5 g

‡

HYDRATE & DEFEND

Coconut Water Powder (Cocos nucifera) (fruit)

500

mg

‡

SPECTRA™ Total ORAC Blend

100

mg

‡

Consisting of green coffee extract (Coffea arabica) (bean), green tea extract (leaf), broccoli sprout concentrate (sprout), onion extract (bulb), apple extract (fruit), acerola extract (fruit), camu camu concentrate (fruit), quercetin (Sophora Japonica L) (flower), tomato concentrate (fruit), broccoli concentrate (floret and stems), acai concentrate (Euterpe oleracea mart) (fruit), basil concentrate (leaf), cinnamon concentrate (Cinnamomum cassia/burmannii blend) (bark), garlic concentrate (clove), oregano concentrate (leaf), turmeric extract (rhizome), carrot concentrate (root), elderberry concentrate (Sambucus nigra) (fruit), mangosteen concentrate (fruit), blackberry concentrate (fruit), blackcurrant extract (fruit), blueberry extract (fruit), chokeberry concentrate (Aronia melanocarpa) (fruit), raspberry concentrate (berry), sweet cherry concentrate (fruit), spinach concentrate (leaf), kale concentrate (leaf), bilberry extract (fruit), brussels sprout concentrate (Brassica oleracea gemmifera) (sprout).

NEURO MATRIX

Taurine

2 g

‡

N-Acetyl-L-Tyrosine

1 g

‡

L-Tyrosine

850 mg

‡

† Percent Daily Values are based on a 2,000 calorie diet.

‡ Daily Value not established

Other Ingredients:

Natural flavors

, malic acid

, beet root extract (color)

, citric acid

, sea salt

, stevia extract

, sucralose

, silicon dioxide

, sunflower lecithin

, calcium silicate.

CONTAINS: TREE NUTS (COCONUT)
Directions For Pre-Kaged Stimulant-Free Pre Workout: Mix one scoop with 16-20 ounces of cold water in a shaker bottle 30-45 minutes before workout. Continue to shake bottle lightly between sips and drink entirely within 25 minutes of mixing.
Warnings: Consult your physician prior to using this product if you are pregnant, nursing, under 18 years of age, taking medication or have a medical condition. Immediately discontinue use and contact your physician if any adverse reactions occur. Keep out of reach of children. Exposure to moisture or heat may cause powder to clump or harden. Store in a cool, dry place away from direct sunlight, humidity and high temperatures. Replace lid securely after each use. This product contains a silica gel pack. Do Not Eat. Contents may settle during shipping. Sold by weight, not volume.
* These statements have not been evaluated by the Food and Drug Administration. This product is not intended to diagnose, treat, cure, or prevent any disease.
---