Kaged Muscle
Kaged Muscle Clean Meal
Never miss a meal again.
Clean Meal™ is a quick and healthy meal replacement for people on the move.*
Not Available In Your Store
Change country store if this is not your current location. You can also visit our help page.
Note: Changing your country catalog may affect prices, promotions, and product availability.
Product Overview
Never miss a meal again. Clean Meal™ is a quick and healthy meal replacement for people on the move. Scoop, shake, and, in just 60 seconds, you've got a complete meal packed with wholesome, whole-food nutrition: slow-burning carbs from Swedish oats and organic quinoa; organic coconut MCT oil; 21 vitamins and minerals from organic vegetables; and non-GMO whey protein isolate treated with ioWhey® technology for up to 123% better amino acid absorption*. Rich, creamy, and satisfying, reach for Clean Meal™ to replace up to two meals per day, or anytime you need a complete, nourishing meal on the go.*
Whey Protein Isolate
Organic Quinoa
Swedish Oats
Coconut MCT Oil
ioWhey® Technology
Non-GMO
Product Benefits
Whole Food Ingredients
21 Organic Vitamins & Minerals
Increased Amino Absorption
Key Ingredients
28g Protein
18g Low GI Carbs
6.5g BCAAs
4.5g Healthy Fat
About the Brand
People often struggle to achieve their goals because they use under-dosed supplements made with low-grade ingredients. Kaged Muscle supplements are formulated with ultra-premium, properly dosed key ingredients that are clean, effective, and use no colors or flavors from artificial sources. Stop wasting time and money, and start building the physique you want without sacrificing your health.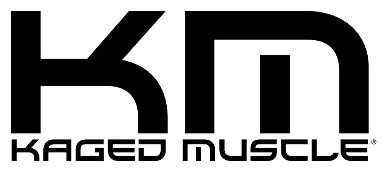 Ratings & Reviews